Where are the Wonderers?
August 23, 2013
they don't think, they don't cry
they're taught to never wonder why
glazed eyes reflect fluorescent screens
they're going blind but no one intervenes
at moments they awake to a blurred reality
to the heartbreaking abyss of their damned actuality
but knowing they know nothing sends shivers up their spines
so they crouch back comfortably within the hand-drawn lines
who cares about the ones lost in the darkness and the hollows?
they are too drenched in antipathy to care what follows
where are the Wanderers and the Wonderers too?
we can't all be lost, just out of touch I presume?
they don't want you to think, they say it will only make you cry
but really it's because when your tears have dried
they don't want you to be wondering
Why?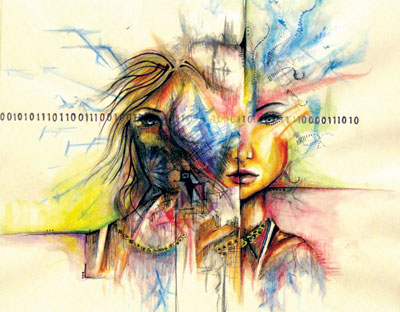 © Melissa W., Fayetteville, GA