Irresistible
August 23, 2013
An unusual thing
about you
is that your kindness
makes me sick.

I love you most
when you treat me like filth.
Infatuated by the way
you're so savage
and bitter;
you worm your way through my core,
just to strike a match inside me.

Your "no offense" statements
cook up my cells
slowly
like scarlet fever.

But even as you take up the knife,
a grin is stretched upon my lips.
Because I
am no better.

I can't face the music,
I can't keep my lieing, lewd lips shut;
I just continue to
screw
up.

Our aversion for one another
is utterly
alluring.
Suck the life out of me
like the way I do with strawberries.
Siphon the crimson vitality
right out of me.

For I
do not care what you think of me,
so long as my name echoes in your mind
from time to time.

Now, we grow apart;
not speaking as if strangers.
So, I'll come up from behind,
whisper something
daunting
in your ear,
and carry on our fray.

It's all so sinful,
and immoral,
but it doesn't get any better.
I'd rather take a devious quarrel
than leave with both palms empty.

I adore
our adrenalized,
smoldering,
pure animosity for one another.

This detestable relationship
is all too irresistible.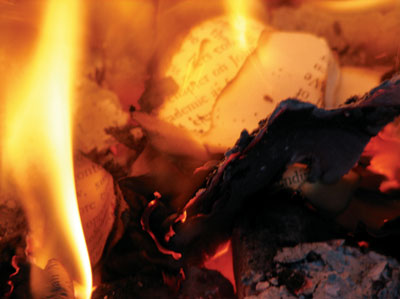 © Elizabeth H., Jordan, NY