Why Does It Hurt?
November 2, 2013
The flashbacks come when I expect it the least
It's been a while but you're still hurting me.
And every ounce of self-respect I have could disappear,
If you would only say what I want to hear.
You could just smile at me in that way and my will would crumble.
Your all-American smile says "quaint" but you've never been humble.
Expecting everything, you are selfish and egotistic, I should have known before.
Deep down, I always hoped you were better at the core.
Right now, it is late, and I'm sad once again.
You've been going behind my back, talking to my friends.
Trying to get them on your side.
God I want to die.
Making me out to be the bad guy, the real villain.
Is this what you find your thrill in?
All this hate I have stored in my veins is ready to be released.
But I can't hate you. I've always wanted to make you pleased.
I've been trying to cater to your needs, your wants, and desires.
But my self-hate has growing and burning like a fire.
I took all my love and gave it to you.
But we would never have made it through.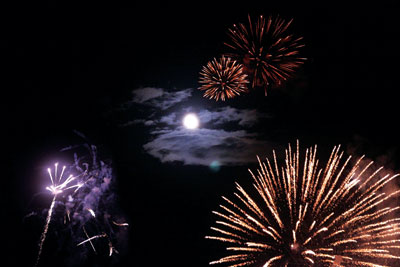 © Meena K., Groton, MA