Nightfall
November 27, 2013
Sipping sunlight
like champagne,
a blistered stain
around the lips of Night.
Darkness spreads like a blight.
The heavens are bleeding in pain,
Night begins its reign,
squeezing the sky tight.
The daylight shatters
leaving shards of brightness.
Disjointedly, the stars are scattered.
The world is cloaked in darkness
as if only sin and shame mattered.
In the night we're all blind, the question is who is the blindest.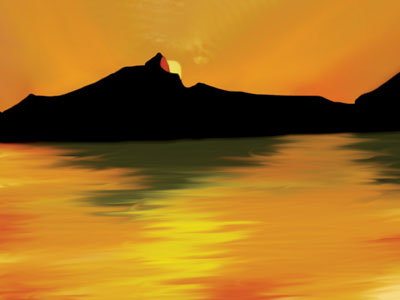 © Rachel M., Camarillo, CA