My World
January 5, 2014
They don't matter.
They don't know you.

The sun warms my face
And the wind gives me a gift of the feeling of freedom

He loves me
He loves me not

Autumn shuffles into the neighborhood
Sighing a hello

It is said "man cannot live by bread alone."
I think "women are sane by chocolate alone."

My heart wants
It wants.

I feel lonely and gloomy
Like a chilly, bare winter

Give said the little stream.
Not take said the big ocean.

My mind screams thoughts of freedom and relief
Like a newcome spring day

I fall down the hill of resent
Like a wakened gray boulder

Confused, yes
Worried, maybe

My feelings are like a rock
With sediments.

I am very much like a rose
Wait, actually a dandelion

Words can be tricky and weird
Or meaningless, stupid, lovely, satisfying.

Could someone please explain?
I have been here for a while.

Is it the thought
Or the Heart?

To love is to live
To hate is to die.

It's set in stone.
Immovable.

I write, I reason.
I have a reason to write
I write to have reason.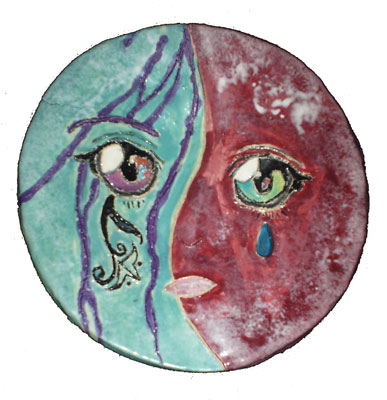 © Angel V., Tecumseh, MI