Victors Don't Cry
January 24, 2014
Your name is engraved in every wall that forms this lonely abode
It was all that she knew, and so gullible, her sweater kept her numb from your cold
Now she's scratching away at every name that she'd carved when she thought that you cared
Her sweater is gone, you stripped her from that. Then you turned and you called her "unfair"

At first, there'd been tears. She curled up on the floor, and lowered her red-rimmed stare
No voice of the past to console her, or take a thread to her cardiac tears
Tell me, what would you do if she got to her feet and stared you straight in the eye?
Run away, if you can; she ain't looking at pretty in the truth she can see through your lies

Now it's her turn to play with what you call your heart and aborting isn't allowed
Too long she'd been pressing her face to the floor, feeling lonely and broken and cowed
You think she was humbled, you're sure that you won. Think again 'fore you lift your cup high
Cause it's not that attractive for those looking on when they see the "victor" cry.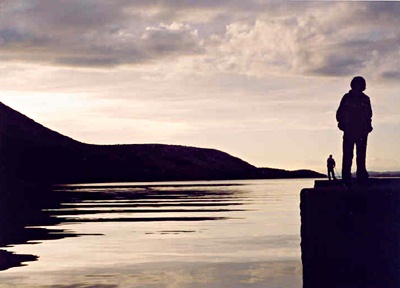 © Julia K., Nagykovacsi, Hungary