How I Feel Tonight
January 27, 2014
I feel like I'm in a tug-a-war.

Two sides are pulling me until I break in half.

I'm in the middle of it but I'm also the odd one out.

I'm the outcast.

I'm the girl who will never fit in with them.

I'm the person you only talk to when you're bored.

I'm not entertaining.

I'm not interesting.

Nothing about me catches anyone's attention.

I am alone.

I feel I am drifting into the sea of confusion.

I feel as though I'm about to lose my grip.

I breathe in deep trying to release the emotions inside of me.

I feel anxious.

I feel like I am a wave crashing onto the sand.

I wish I could let my problems go into the ocean.

I wish I could break free from the things inside of me.

He says I'm the girl in his dreams.
But she's the one he wants in reality.

I try to be who I should be and not who they want me to be.

But sometimes I wish that I was what they wanted.

I try not to get too attached to the things in the end I'll lose.

I try not to obsess over things that were never real to the other person.

I try to forgive who doesn't deserve to be forgiven.

I try to believe in the light at the end of the tunnel and that is all that is keeping me going.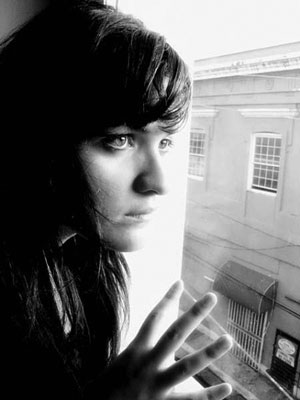 © Eveliz V., Bayamon, Puerto Rico