disguise
April 1, 2014
the definition of facade,
according to dictionary.com
a superficial appearance or illusion of something

alternate definition:
me.
myself.
my whole life.

i have personalities hanging
from hooks
in my closet

my laugh bubbles loudly
to my lips, unabridged,
unquestioned-

my words skip and dance
and i think they laugh themselves
as they escape

and my clothes
are not pretty
but they are neat
and my make-up
is not running
so it is okay

and i come home, at night
i memorize lines,
i try on costumes
and practice my make-up-
i am not in a play-
i am just trying to survive.

and right before i go to sleep-
my mask slips down-down-down
until it is off, completely,
and i'm not quite sure
who i am.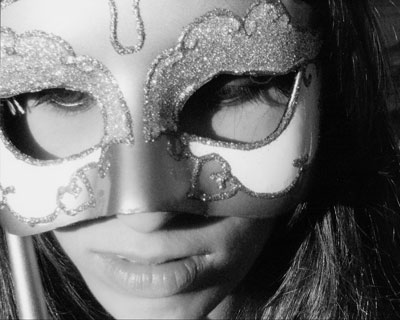 © Becca W., Greenbrae, CA