Just Another Cynic
April 9, 2014
You wear a jaded smile like a chrysalis keeping you
From falling again,
And I'm enchanted with your eyes that are
Amber like the fleeting
Gold of a sunrise – but do you ever
Underestimate
Innocence? And do you think that
The idyllic is for
Children,
Or that it is the inexorable necessity
For intelligent
Life?
Because I've seen girls with lackluster hair
Who had an incandescent smile
Unmarred by the rust accumulated from
Bitter tears on
An iron
Heart,
And for all of their visceral beauty next to
Your charm,
Still there is something in them even more compelling
Than another cynic disguised
As wisdom.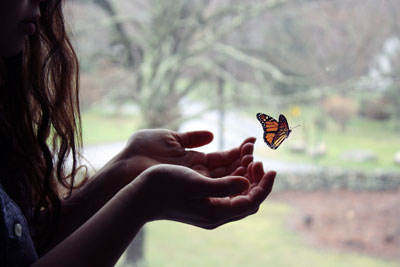 © Sandy H., Woodbridge, CT