Undecided
May 8, 2014
Salty winds bite my face,
and sand tickles my toes.
Sadly noone can see me
all the way down here
staring at the blue sky,
or water? I cannot tell.
The waves and clouds they roll by
their secret tales to tell.
Storms with winds that whistle
and roar inhumanly,
sink me to my knees as I remember
where I am supposed to be
a glance at at the sky,
or waves? Reminds me.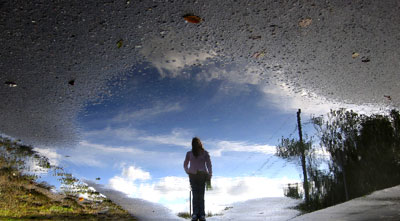 © Daniel H., Oak Bluffs, MA