The Candle
May 8, 2014
The candle flickers, how it leaps and sways,
The wind attempts to blow it out,
It tries in every which way
But the little light is stubborn
It refuses to budge.

The candle sputters, will it die out?
No, now it burns brighter
Storms will rage on, but without a doubt,
The little light will grow steady.

My life is like the little candle,
trying to push through the trials of life,
trying to shine in the darkness
when all around is strife

But like the little flame,
Nothing will blow me away,
And the winds that came
Only succeeded
In showing me the way

The way to shine brighter
The way to shine purer
The way to show to the world,
That my little flame
Will never die out,
It will push on through the pain
Illuminating the path of life,
A path that others can follow.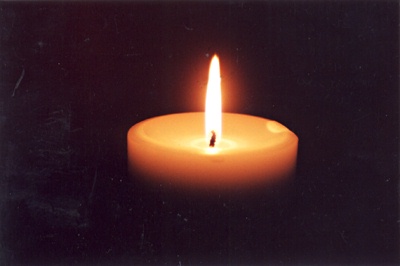 © Ashley D., Philadelphia, PA