Stay Song Bird
May 18, 2014
There was a bird outside my window.
That didn't sleep for days.
His chirps never left my ear,
even when it rained.
I would wake to his sweet song.
And fall asleep to his cries for attention.
I begged him to stop,
when I really should have listened.
Now my bird is silent.
He chirps and yells no more.
He's found another window sill to call his own.
To sing for those who'd listen,
and praise his every song.
Now that my bird is missing,
I realised I was wrong.
How I wish I could go back.
And tell my bird to sing.
And beg that my window sill would be his only home.
That he would never leave.
No now my bird is gone.
And his song is no longer mine.
I realise now how silly I was.
To not have called him mine.
Return to me soon.
My song bird.
My plea.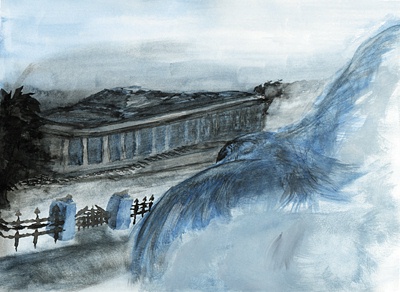 © Maria J., Phoenix, AZ