broken butterfly
September 23, 2014
these glass bones
can easily feel,
the cold fingers
grasping
the smoothness
of my ice bones;
my heart frozen.
my ache
inside me
a part of me,
inside my bones;
this soreness
i'm used too.
my heart
a frozen butterfly,
the wings tied;
this is
a broken butterfly,
that you see.
but
even though,
this winged
creature
might be trapped
in my
ice skeleton,
in this frozen land
this butterfly
can't help,
but fly
even if on
broken wings;
and though she might
never touch they sky;
she was meant to fly,
for she has wings.
and though
maybe fragile,
she's still strong;
fly with me.
for there's no
gravity.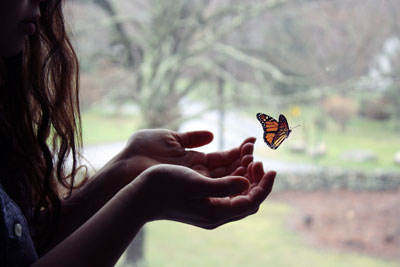 © Sandy H., Woodbridge, CT