The Thirteenth Season
October 3, 2014
It was on a bus ride to a far away
debate tournament that I met you.
I saw you walk on with a sleepy look
in your eyes and a future love story
foreshadowing my world. In that moment,
I wanted nothing
more than to have you sit beside me.
When you did I felt a queer feeling
enter my stomach,
like the moment you are awoken because
you free fell in a dream. With this feeling,
I knew something was coming—something
unforgettable.
As the debate tournament got closer, our
conversation grew deeper. I was reveling
in your words, and in your eyes, now unburdened
with sleep.
Twelve seasons have come and gone since then.
Autumns filled with cheering you on at Football games,
Winters of hiding under the covers with you,
Springs laden with softball games and dates, and
Summers—dreams in the sky.
It is now the thirteenth season. The thirteenth
season like the thirteenth of a Friday: doomed.
It is on a plane to a far away
Seattle that I realize I am losing you.
I am imagining you with a loveless look
transfiguring your face and a tragic love story
looming. In this moment, I want nothing
more than to stop you from breaking my heart.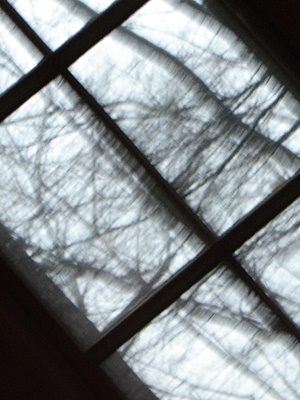 © Claire H., Boxford, MA