13 Ways of Looking at Fingernails
MAG
November 13, 2014
1.
Quarter moon was too
long cut off
like us
2.
There wasn't enough dirt
underneath
to grow flowers
3.
"Can you get my seat belt for me?"
4.
Spring-cleaning
is papers' edge.
These are the pages I went outside.
5.
purple,
red, tan, moss
more mature makes mom mad.
6.
Push back.
Liquid on impact.
7.
6th grade reading tells
pliers pulling
hands hurting
secrets secreting
billions bleeding
War.
8.
Claws.
9.
I once saw a Japanese movie on the airplane
that said if your nails are brittle
it means you're constipated.
10.
Pain can come
broken
picked up the remote too quickly.
11.
Skin
underneath
tears like
teeth.
12.
Words on arm
to raise like red.
13.
I bit on the blue
when I saw you
it is lacking oxygen.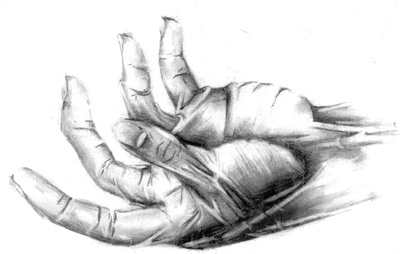 © Yisrawayl G., Philadelphia, PA