-ish.
MAG
November 19, 2014
When I grew up
and washed the grass stains from my knees
I saw the world had changed, had divided
in two.
there were boys
and there were girls.
and there was no in-between,
nothing for the mess of human limbs
that were pieces of each,
so I told myself I was a girl
made of flesh and blood and dollar-store
lip gloss,
and I gave myself away to boys with half-crooked smiles and
paint-streaked hair
and said this is love
and then, in the summer of Steinbeck
and Salinger, I met ish.
and ish was beautiful.
she had hands that could create the cosmos
and a mouth that was at once a cigarette burn and a sign for nothing
but I loved her eyes most of all.
because when I looked into her eyes
I saw the sinless skies that reminded me
of a childhood spent staring at clouds
the dead, neon-soaked jellyfish that I saw
on the beach every morning walking
home from school
and the water that I had loved, even as
it filled my lungs.
and surrounded by a holy mess of indigo
ultramarine
cyan
and cobalt,
I no longer felt at a loss as to why I felt blue.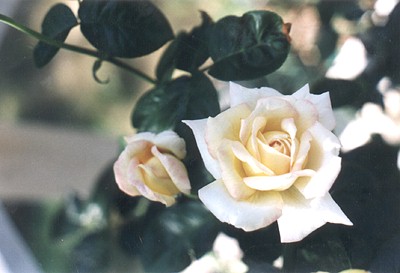 © Jacqueline S., Hanover, MA