Warning
December 2, 2014
When I am a man I shall admire my buff muscles in the mirror
And go to the gym and flirt with hot chicks.
And I shall drive my car with swag (Even if it is a bad car, and not a maserati, like I pretend it is).
I will honk at smoking hot girls and turn up my music loud to impress them.
I will wear muscle tees and gym shorts 24/7
And drink Rock Stars and Monsters every day.
I'll kiss a ton of hot chicks (because I can)
And go to the gym again.
I will secretly have an awkward bromance.
You can go to football and basketball games and throw man fits
And scream at the TV like the refs can actually hear you.
You can eat five pounds of chips in one sitting and not get sick.
As a bonus, you can pursue any career you want, because you are a dude.
But now we must stop watching the Braves game
And go mow the lawn after being asked five million times
Then go fix the car, and then accidentally...
Break something else.
But maybe I should practice a little now
And act a little bit like a dude
So when I start admiring my buff muscles, people won't be too weirded out,
Especially since I am not even buff, or a man, at all.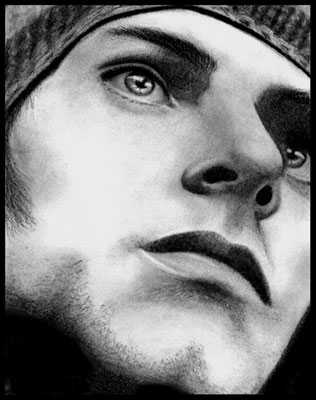 © Anna Y., St. Robert, MO