inebriation
December 24, 2014
staggering around the pages
of a dictionary,
i am drunk on poetry.
i faint somewhere between
Premonitory and Premonition.
i do not know what
either of those words mean,
but i write them regardless.
i spill sentences onto the page,
intertwine my fingers with
alliteration and metaphor,
stumble home in the dark
clinging to their hands.
i fling my arms out in
intoxicated glee,
knock over the bottle,
stain the page with words
and make the corners
crinkle up, like a smile.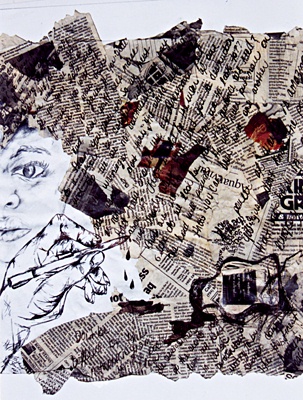 © Lashieta F., Kannapolis, NC