Tug of War of Life
February 21, 2015
Whenever a kid has to hear the word Divorce,
they die inside.
They all feel like it is their fault,
that they did something wrong.
Crying out for "Mommy" when they are with their dad.
Laughing out "Hey Dad!" with their mom.
Never quite getting it right.
Always thinking "It is my fault, they would have stayed together",
until the fighting, until the yelling, until you can't remember.
Flash Flash, I only see pictures
wanting to call the police, flashing lights.
hearing the whole story could kill me now.
Learning that it wasn't my fault and they still could not make it work, even for me,
, still hurts.
I never want to know who the real bad guy was or is.
Divorce.It changes the child's life forever.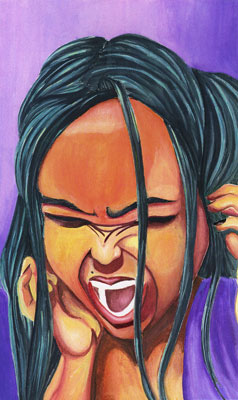 © Kriztille J., Briarwood, NY