Shadows
March 7, 2015
When the night ends,
And dawn's golden rays come again,
Your cover is broken,
You're forced into the light.
Your worst fear is realized;
You've been caught.
The world finally glimpses,
What I've already known.
You try to run back into the shadows,
Knowing you'll be shunned,
Just for being who you are.
The world doesn't accept,
Your love of forbidden fruit.
But you can't change who you are,
And suddenly you're trapped,
Between the norms of society,
And the reality of the contents of your soul.
Everyone says it's wrong,
How you feel and how you act,
And you start to believe them,
You start to agree.
You want to change,
But no matter what you try,
You still stay the same.
But the shadows are receding,
It's time to see the light at the end of the tunnel,
That you've trapped yourself in.
Embrace your identity,
Love all of you,
Because you know that I already do.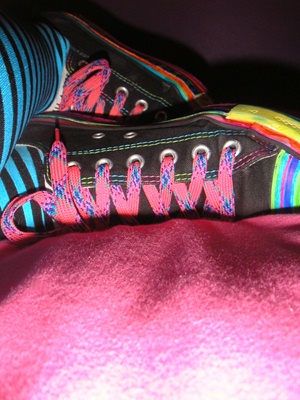 © Melanie R., Milpitas, CA