Art Is
March 21, 2015
Joyful, grotesque, honest, impulsive, pure;
A stab at immortality, addiction,
A love letter, an autobiography,
A way to say what cannot be said aloud,
A political statement,
A source of breathless beauty in a failing world,
A revolution, a declaration of ten thousand hidden truths,
A piece of the divine, a liberation,
A language that speaks more truthfully than any other,
A manifestation of all life's greatest intangibles,
A landmark thrust into the sands of history,
A reminder, a remainder,
An endless story, a warning, a celebration,
An answer, an inquiry,
A note addressed from humanity to the future,
saying simply:
We were here.
We loved, we killed, we lived.
This is what we left.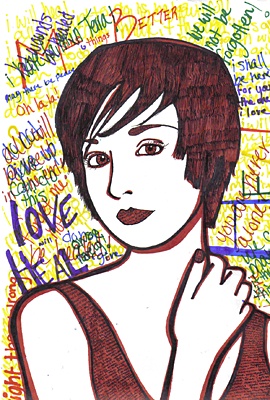 © Sara D., Aiken, SC