Spot Light
November 25, 2015
I knew I could get the part,
I knew it from the start.
From deep inside I wanted to get up and act,
But a voice is something I thought I lacked,
Everyone was there and ready, everyone knew they could do it,
Everyone already knew each other and I was just a stand in.
But that's not what I was made to do. I'm made to perform, I'm made to be more,
Because in this life, the stage is a war,
I may not have been center of attention, but I got my words,
I turned them to swords,
I thought this: Center stage, stage right,
Give me courage, give me the spot light.
I opened my eyes and it began.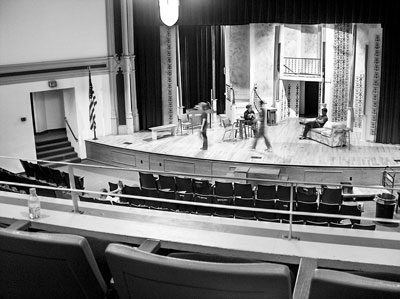 © Sean C., Princeton, IL