The Perks of Growing Up
January 12, 2016
I think I lost myself, somewhere between the
paperwork,
lessons,
heartbreaks,
and lost dreams.
This world has the terrifying ability to lacerate someone, to strip them raw of their basic human makeup, of that THING that makes them who they are as a person and tear it to utter and complete shreds.
It's as if your heart was beating,
beat
confidence, style, the mask you put on, skin, color.
Beat
the second layer. Health, energy, family.
beat
secrets, lies, memories, wishes, dreams.
beat
love.
beat
beat
beat
And then it's all gone.
I have this memory of who I used to be
who I think I wanted to be.
We all had this light, floating feeling as children. 
No worries,
No responsibilities,
No fears,
No Pain,
At least, that's kind of what we told ourselves.
In truth as children, we watch our parents show us true love doesn't exist.
That our country will let us down
That our homes that keep us safe can be taken away
Our friends teach us secrets aren't really that secret
that we need to keep certain things to ourselves
Then we get a little bit older
and foolishly are taught by those we thought would defy the lessons of our parents
that forever is never as long you think it's going to be.
That we are the only ones that are going to fully respect ourselves and our bodies
We are viciously shown that the things we naively ignored as children are inevitable
and as our hearts beat we are torn to the very core of what it  means to be human.
Then all of a sudden...as out hearts beat we put the pieces back together
Beat
our belief in our own ability, truth,  creativity, heritage
beat
strength, the ability to move forward,
beat
Hopes, prayers, goals,
love
beat
beat
beat
 
And it's all where it's supposed to be.
As an adult, I have this idea of who I want to be…..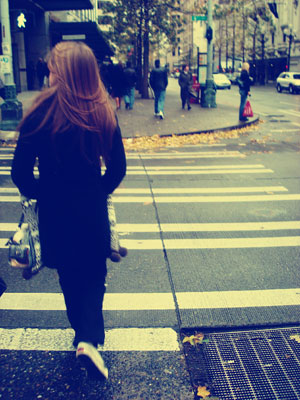 © Adria O., Edgewood, WA