Impact
January 20, 2016
Our paths crossed years ago,
in an art class,
filled with unknown faces.
I remember watching you from across the room.
You shifted nervously from side to side,
as the teacher talked.
I didn't know then,
how familiar I would become with your nervous shift.
We became friends when you asked for help with your painting.
You painted loosely,
like a bird flying through an empty sky.
Passion coursed through your deep blue eyes,
reminding me of a waterfall,
cascading over me,
flooding my body with admiration.
Four years later I notice myself nervously shifting from side to side,
your cobalt eyes piercing through my vision.
My heart aches,
as I grasp your impact.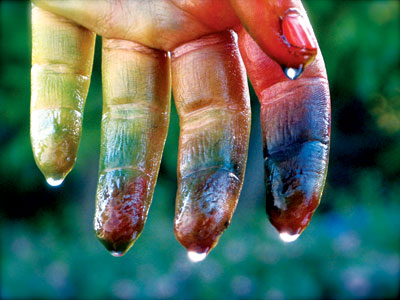 © Allison F., Menlo Park, CA