Gray Spots
MAG
May 20, 2016
I am learning to appreciate gray space:
not every moment is definitive,
not every person the killer or the cadaver.
Sometimes, there is no
villain in the story; we are
people, trying our hardest to make sense
of a universe intensifying and romanticizing
our passion.
I am not in love or in hate;
apathy and obsession don't exist exclusively.
I go back to photos of you, tucked
under floorboards
and smile fondly. I feel the wet ache of betrayal
thrum in puckered wrists, but I
am not seeking out revenge. I'm not seeking out
your hand again, either, though. I'm just
remembering.
I used to let your words command my day.
I love you meant a soft smile, curled at the edges,
a full stomach and shaking fingers, a girl
who let affection drip into her heart
through a pinhole.
I was a happy summer red, clumsy feet trying
to follow your dance.
When you told me
you make me sick my heart stuttered
and shattered,
gooey words bleeding bubblegum pink
out of my veins.
I wanted to stop existing. I tried to stop, but
they brought me back, and I woke up
to an empty hospital:
I woke up to gray spots.
I cried hot thick sick girl tears, snot dripping down my face:
I loved him, I loved him, I HATE HIM,
WHY DID HE LEAVE ME, come home
but I'm all dried up nowadays.
I do not hate you. I do not love you.
Sometimes, when I'm watching television,
I turn to tell you a joke,
or I rest my head against the subway bar
and yearn for your hands on my hips.
I miss you, certainly, but I'm yellow and clean and growing every day; no longer
are you midnight black or cotton white. You
exist in short bursts when I come and visit the gray.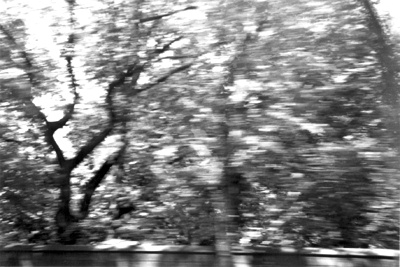 © Sarah M., Phoenix, AZ