A Magician's Statement
April 21, 2017
The audience always astonished
Wishing that they could perform such feats
Of conjuring, vanishing, breaking
Every law of reality that bounds
The world in its mundane
And solid and unimaginative state.
They believed what they saw
Therefore they believed
What we can do.
Who has never dreamed
As a child, when flipping through
The comic books or on the flatscreen
Watching fantasies and superpowers.
They say that magic tricks are
Supposed to be watched with
An attitude that never seeks
Uncovering the mist.
Being lost in the streets
Is sometimes better than
Following a compass and an atlas
The former allows us to watch
To listen, to feel the city
To uncover deviating beauty.
Then we are asked
Isn't life miraculous for us
That we can perform the impossible.
They believe we can
But we know we can't.
We know the truth behind the miracles
And thus we know
Miracles are nonexistent in reality
We are slammed against
The mudane world
We can no longer carry
This hopeful belief.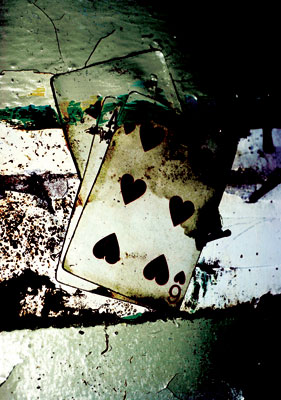 © Tracy A., Scarsdale, NY