in Hawaii I tried to love you
July 3, 2017

Had the biggest crush on you
Maybe it was your grin-
Huge and friendly
And your eyes-
warm pools, an
Inviting brown
Or maybe because you always, always asked me how I was 
At first I really wanted to learn guitar, I did
But you were distracting, a magnetic pull
I lost focus
Sometimes my heart would race
Sometimes I couldn't speak at all
Like a bird flapping around in my throat, trapped words
So many things I wanted to say
So many things I didn't know how to
I am mesmerized by you, your heart, your soul,
Maybe I pushed us too fast, wanted to climb into your story too soon
I needed to know every facet, every deep valley and high peak of your earthy spirit
On a blue moon, you let me in, opened the door to your inner world , so vibrant, melodious... colors of the Grateful Dead inspiring you
To be close with you, to be close with you is bliss
My heart beats sweetly for you
But maybe you still adore someone else,
Maybe if the time was right, maybe if you felt the same-
I might have stayed
But It was my infatuation, under a spell, an island daydream.
A fleeting devotion  that had no sustenance, no future...
Nothing I could breathe life into
And So our paths diverge
I am finding my soul in another place, another adventure
For this I am grateful
And remember- for you
- I am as constant as the Northern star.
Play for the world,
sing to the stars.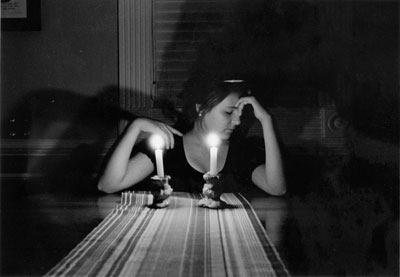 © Eleanor K., Bethesda, MD