irobot
November 16, 2017
There are two types of people in this world:
Those who are actually human
and those who are really phones.
And I can tell you
being a phone is far from easy
when people realize I can offer them advice and directions
yet they still choose looks over knowledge;
slim will always  outweigh thick.
You tell me you love me
then tell your friends you're looking for a replacement.
You love pressing my buttons and
I can't help but feel drained around you.
I start thinking maybe I need a new charger;
new people.
But by the time I come to this conclusion
I can already feel myself slipping from your fingers
And after two seconds of falling I realize you have no intention of catching me.
My heart shatters first
and I know you're off to replace it
with someone else.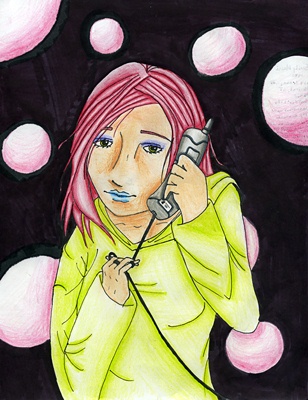 © Emily M., Milford, CT