Beautiful Failure
May 4, 2018
Every second of your life is engulfed in failure, with no point of struggling.
One mistake adds fuel to the fire, making life unbearable. 
The deafening silence of hopelessness.
You're surrounded by people, but internal voices make everyone inaudible shadows.
The wanting to be left alone, knowing you never will be.
Thoughts that haunt your dreams, stay with you every breath, every thought.
The constant pain you feel in your heart from the belief that you hurt family with your own sorrow.
The starving pain you feel in your stomach from lack of food.
Drowning out your thoughts with music -- blocking out everything, everyone.
You're able to lose yourself for a blissful three minutes, to then snap back into the reality of taunting thoughts.
Burning tears that remind you of the inner battles you're fighting.
The constant struggle against your inner demons.
One day you're fine -- the next you want to disappear, fade away from existence.
You want to hide from everything, everyone, knowing there is no escape.
You give up, knowing it's pointless
No matter how hard you try they never go away, they stay stalking your shadow.
They haunt your dreams leaving inadequate thoughts etched into your brain.
The belief that someone who is depressed is silently seeking attention.
Depression is a mental health issue, a loss of interest in daily activities, causing a significant impairment of life.
The only cure is pills and therapy.
You can't feel anything so your razor blade becomes your best friend.
Your only feelings or emotions are self-pity and dejection
Losing all hope and dignity.
Some people are stronger: making it through, their scars becoming a reminder of how powerful they are.
They are a reminder to never give up, to keep on fighting... that at the end of the day, nothing else matters but yourself.
For everyone who loses the battle, we learn that some people just aren't strong enough.
And for everyone who makes it through finds that they have the strength to conquer the darkest times, that there is a light at the end of the tunnel even if that light is days, weeks, months or years away.
They are a reminder to keep fighting.
No matter what you're feeling, you were put in this world for a reason.
You are wanted, needed.
People do care for you, you just have to find the right type of people.
You will find people who hurt you, who cause heartache, but in the end, you will find that one person who connects with you on a deeper level than ever imagined.
Getting through these difficult battles make you realize that you should never let your own thoughts destroy you.
You then realize the strength you have in this world.
And after everything you have been through, if you still feel like a failure, remind yourself that the only failure that exists is a beautiful one.
Everyone has flaws and make mistakes in this obstacle of life we must learn to get through with our heads held high.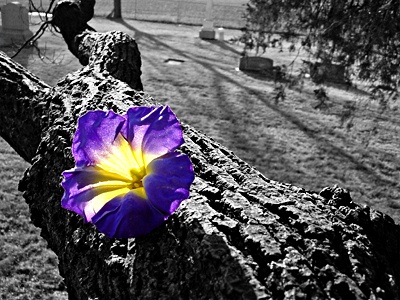 © Greg K., New Lenox, IL