The Enigma of Hope
October 6, 2009
A lonely clown, he stands quite still
His lonely smile would make you chill
His painted face smiles on for days
Yet no one comes to see his plays.
An audience of no one's there
Yet still he waits beside dead air.
The empty vaudeville theatre rings
With silent longing sadness brings.
Time goes by, dust coats his tears
With streaming eyes, he counts the years
But wait he does, he waits on still
Hope is much too hard to kill.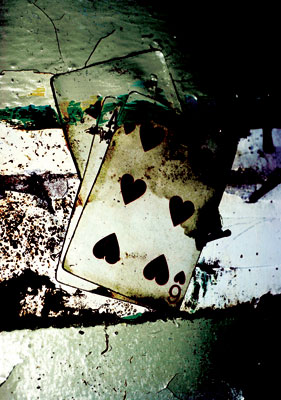 © Tracy A., Scarsdale, NY