beat the boogeyman
November 25, 2009
Screaming adrenaline,
steel on skin.
Pumping blood from deep within.
White is all there is, I'm sure;
for no silver or gold could be so pure-
rushing waves of an unnamed sort
is ripping apart my cream-colored fort.
That which hides the darkest of things:
soul-wrenching, scared, silent screams
flooding in and out of the sickening light,
all who see, shudder in fright.
In a room with no corners, doors, or hinges,
at this the Boogeyman himself cringes.--
I throw a ball at his face and laugh at his disgrace. I win!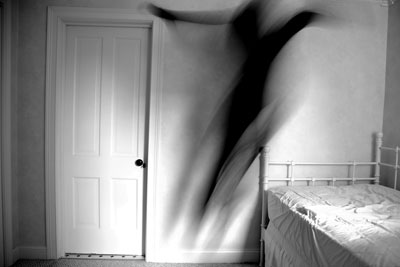 © Sarah M., Blairsville, PA