Always, I Will? Part 2
June 17, 2010
So far away to this day was I in mind and soul.
As I've grown older but none the wiser for this I've never foretold.
Who could've known this would've happened
amongst all who tried to "aid"--
on the abandonment of a safety net I tried so hard to make.
Days to weeks to months, one year?
Ha! Maybe I'm not ready for that gear.
I may have grown older but none the wiser
and I can't handle that fear.
But it's ok as long as it never relates-
Ok! You've had it worse!
I see it, you're right, now leave me be.
Now please, you have no need to leave,
'cause I will take the honor.
I hope though, in time, you'll notice I've faltered.
I wanted you soo bad--more than anything.
But all you can see is a useless, pointless, nothing.
So until the time you truly see;
fine. I'm done. Now leave me be.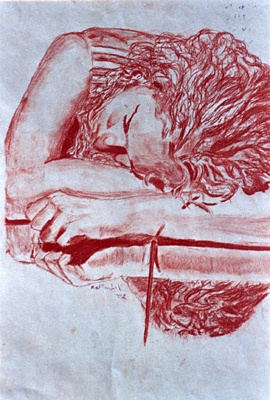 © Mark S., Kannapolis, NC