My First Haircut
April 14, 2013
Natalee was three
To me she was big
She was sure of herself
When she said she knew
How to cut my hair
Real good.
She practiced at first
With the toy cutters
Then said she was ready.
So she got the scissors
From the kitchen drawer
As I sat on a chair
Close to the floor.
She started in front,
Snipped it real quick
Then said she was done.
We walked to the room
Where the parents
Were laughing.
The lights were low
My mother turned
She let out a gasp
The lights went up
Everybody laughed.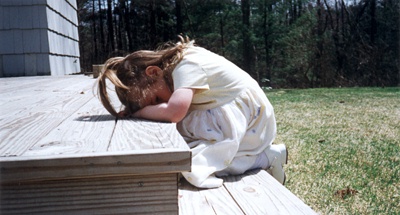 © Katherine B., Hingham, MA