Love Finds You
August 7, 2013
Young and insecure that's when love is pure. As I look into his eyes, the world starts to blur...

I take his hand, and he takes mine; I think the angel who picked the relationship out was very kind.

I have my insecurities, I hope he doesn't mind. Maybe he won't; they say love is blind.

If only I could keep him on a chain, as to protect him forever so that he would never feel the world's disdain.

I am alone in my own little world, until he shows up then life is a dance where I'm being twirled.

I guess what I am trying to say; is you might say you are happy being single to day, but when you find that special someone you would never have it any other way.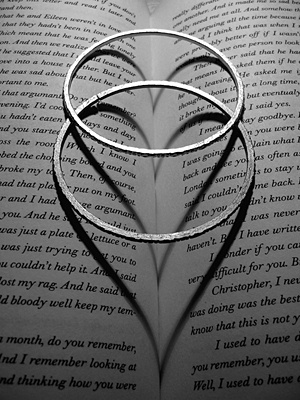 © Julia K., Old Tappan, NJ