Love Isn't Fair
May 10, 2021
Can we go back in time,
To that awful school day?
When I asked you to be mine,
And you said okay?
Butterflies filled my stomach to the brim,
Spiders crawled under my skin,
Before colors had always been so dim,
(was) Always distracted by men...
Now I'm all alone,
Can't we go back? Just take me back,
To the first night, when you first said-
"I love you, I need you"
You said we should downgrade- said I was afraid,
This would happen, still best friends till the end.
Don't know who to talk to so I'm callin you.
I know you're selfish, don't wanna share.
Truthfully I really can't help it,
Love isn't fair.
So just, take me back, take me back (x4)
Just take me back, hasn't even been a week,
And already I wanna weep.
What am I to do?
Lookin at the stars, thinkin of you.
Baby, can't we take it back?
Maybe I'm desperate, maybe I'm weak, but if that means you'll love me then I'm ------- weeping!
Maybe it's cause I wasn't there,
Maybe you feel like I don't care, but I care, baby can't you share?
Knowing that I'm always there?
You say "it's not me",
So you're just gonna leave me...
You're not gonna take me back,
I wish you would take me back,
But you just can't share...
Love isn't fair.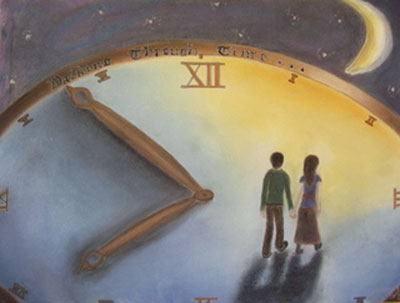 © Carollynn G., Hawthorne, NY