Gone like the Animals
September 14, 2009
As I was walking down form the beach,
I saw a girl with a crippled smile.
And she was gone in a second
I could have sworn
She was there
Just a minute or two ago

But then she was back in a couple weeks,
I said "Things have been going quite askew,
Girl, you've got to hear this thing I wrote just for you."
I said I saw anger radiating from the sky,

I wish she had distortion in her eyes.

But I didn't see it,
And neither did her smile.
She had the owl's knowledge
And the lion's stare,
Yet nothing prepared me for the blood that she bear.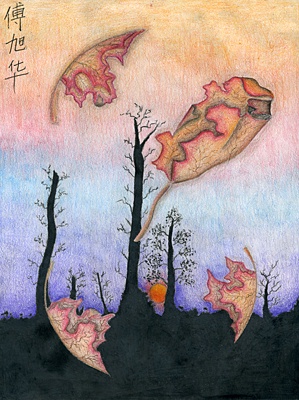 © Becky F., Sacramento, CA