If I Could Visit Heaven For a Night, You're One of The People I'd Visit
May 8, 2010
I miss your face, I miss your eyes
I miss your smile, it was so nice
But most of all it's you I miss
If only I had taken that last kiss
Why'd you have to go like this?

Tonight I'm wishing on a star
That you'd come back from where you are
And yes I know there is no car
That can take you from there to here
But please I need you to try my dear

Oh how I wish you were here
Remember how i used to whisper in your ear?
And you would laugh and smile
If only for a while
But it made me feel like I could run ten miles
I'd run ten thousand if I knew
That it would take me back to you

Tonight i wanna run to Heaven
I'll take my shoes and start at seven
I'll jump on stars and through a storm
Because i don't want to have to mourn
You anymore
Because everything in me down to my core
Screams out for you
Why is this universe so cruel?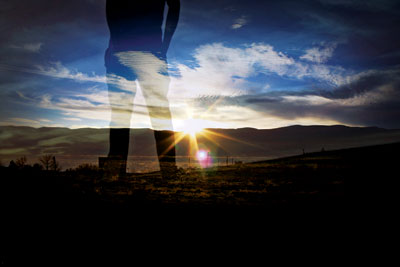 © Ezekiel R.