Fourteen Foot List
August 19, 2010
Nothing makes since anymore.
I feel like I'm sitting in a ring of dynamite but im too stubborn or too scared to move away.
Im hanging on the thread of dignity i have left.
When i look into your eyes i no longer see love, but hunger and im the prey.
I see lust and a different person beaneath the eyes.
He wasnt looking for love but a game and for someone to be the prize.
Im looking at my art and my songs and my life and wondering what this all means.
But i cant find a purpose, a reason, a truth behind it all and thats why im bursting at the seams.
Im bursting with this burning desire to love and to be loved back, but nothing seems to work or even show me that the word "pure" exists.
The only thing that even shows my efforts is the scars on my heart, and on there are the boys who one by one tore them apart, long enough for a ten foot list.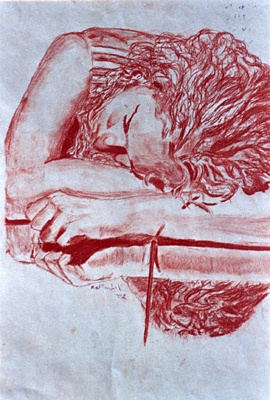 © Mark S., Kannapolis, NC