A Strong Woman
January 26, 2011
Their voices ring in my ears...
Always fighting, she ends up in tears.

They go to work everyday, just to make payments, and put food in our mouths.

She used to be beautiful, used to be young. Now at thirty she ie just worn out.

New wrinkles appear, frown the frowns that she wears.
Her life has always been hard.

Now she gets no relief, providing, hiding all her grief.

Who is this woman? This woman so strong?

What do her eyes say? Do you care to look?

Soon, her strong facade, her small fortress with crumble, and all that will be left will me the rubble.

Will anyone help her to clean it up?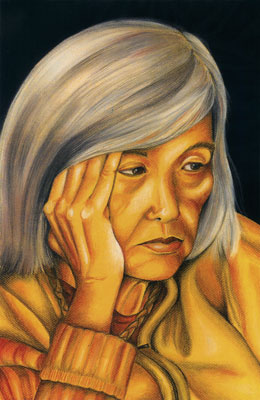 © Kaitlin C., Forest Hills, NY