yesterday.
September 7, 2014
yesterday you smiled at me.
i cheesed back gratefully.
i don't think you care about the gap between my teeth.
yours are perfect (though  one is chipped underneath.)
                i don't know how you do it Venus's tortured Cupid
                sending Goosebumps to my mind and making these fairytale butterflies multiply.
you're never the first person I see when i enter a room (but you're always the first i look for)
i walk by with a friend laughing
obnoxiously loud just to get your attention
                i don't even  say hi so i come back by
                and our two second eye contact fills me with seductive tension.
                do you feel it too? No. i don't think you do.
                We'll always be good friends. And I'll always want
More. But i can't scare you away
Again so I'll just stay a friend.
Really your presence is all i need I've
Quit on relationships for the time being. (I liked talking yesterday. like it was just
Us in the world and not some public place) I told you a few
Secrets and I think you know another, but you still look at me the same; you don't run for cover.
you take away my fears with that sweet soft voice
your eyes are like fierce protection evading all that
 white noise.
I want to be the one for you but I think I'll have to pass
and the secret that you think  you know isn't the worse one that I have.
But as yesterday turns into last Friday and last Friday turns into last month
Yesterday will always be my today because I have a fairy tale dream
with you in it and
You are more than my 'Twas Once.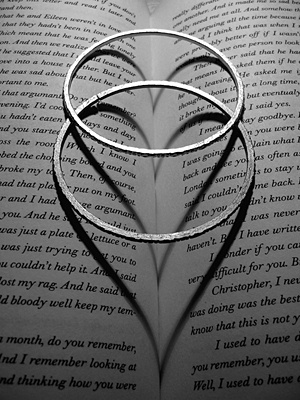 © Julia K., Old Tappan, NJ