I'm Sorry
September 20, 2014
I'm not who you want me to be
I'm not who you thought I would be
I'm everything you said I wouldn't become
And that's the reason why I wrote this song
'Cause I can hear your pain
I can feel your shame
I can hear you cry.
You may see me laugh
You may see me smile
But in the end I've broken down.
I- just- want- this- pain- to- go-away!
can't- live- like- this- a-no-ther day!
(I'm Sorry. i'm sorry.)
I'm the one you'd call
When you would feel alone
The only girl who seemed to ever
Pick up the phone
But lately you've been hearing the rings
more and more
and I can't explain that I'm not the one you're looking for
'Cause I want to be yours! but I
Can't-make-this-pain- go away
And I've-been-living-like-this- every single day
When you were down I'd bring you up
But we're different crowds inside different roughs
Maybe it was meant to be that you went East
And maybe it was meant to be that I disturbed the peace
Now I'm sitting here crying for
Hours and I can't ignore
The fact that we used to lean on each other
But who we are today would crash with one another
And I just want the days to fly away
'Cause I can't keep reliving this torrid pain.
No. I'm sorry. so sorry.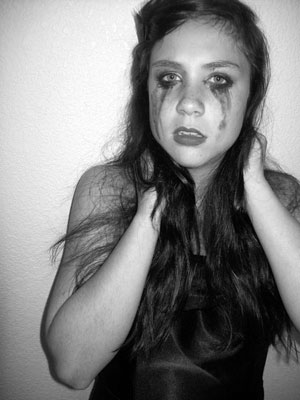 © Tiana D., Monument, CO