Nearest
September 11, 2015
The nearest of friends.
Moving away.
Opposite sides of the map.
They crashed together,
Two years yesterday,
Caught in a well-crafted trap.
I felt it was coming,
She felt it the same.
We warned ourselves that when the trying time came.
We'd talk and we'd write if life wasn't so cruel.
We'd stay the same just the way near friends do.
We'd hold it together, but it got cut apart.
It's the same with the bits of my heart.
The nearest of friends,
A close little group.
The best when they weren't all apart.
Now that's a problem.
People are leaving.
College and hobbies and art.
We felt it was coming; we're so close we're doomed
When it started dying we knew what we'd do,
We'd talk and we'd text if we gave ourselves time.
We'd still get together, we'd recite our lines.
We'd keep it from drowning; but its heartbeat's gone.
And our lives move along.
And there are brand new friends, maybe good as the last.
But it's like a first love when you're sharing your past.
And even today that pain cuts like a sound.
Killing your thought inside when it comes 'round.
I think I should call,
I haven't a clue what I'd say.
"Dear friends I'll be married,
Dear friends I have kids,
Dear friend this one's named after you.
Dear friends I need help now,
Dear friends how've you been?"
Dear friends tell me what I should do
Without you.
The nearest of friends
So close so far away.
Still remember the bestest of times.
Each have their favorites,
They remember the days.
They think of uncrossable lines.
And now we feel it coming,
We're far from foundation.
We've built up more than any blood-bound
Relation.
We'll be talking and playing if that's where life leads.
And we used to be tired and now we're all free.
And we'll take it like dying, inevitably it will come.
And when it's here we'll know we're home.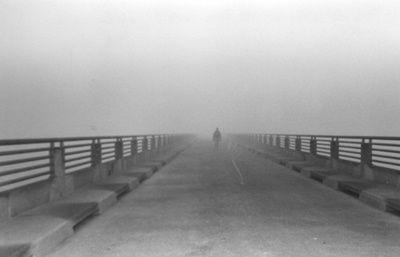 © Becky G., Westerville, OH