"It Always Hurts"
September 23, 2009
The bones click and
my teeth chatter.
Watch them break, it doesn't
matter!

Listen to me scream,
do you hear my cries?
Did you ever stop and think
that maybe i can't fly?
See me sitting in the
corner rocking
in the
dark?

I wish they'd stop,
it's not over
yet-
i can hear their voices
stop yelling
at me.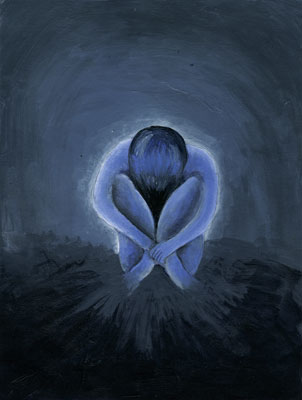 © Becky F., Sacramento, CA