Her and I, and I and Her
March 3, 2010
I push her away, but she pulls me closer,
And I just sit there and take it,
Because I could never stand to lose her,
She trusts me with her heart, because she knows I won't break it.

As we stand there, hand in hand,
The two of us alone again,
I'm the only one who understands,
Only I can feel her pain.

Tears falling down her cheeks,
Staining her complexion,
They'll be hidden behind her smile for weeks,
But only I will feel the tension.

I feel the glass, it's icy touch,
Suddenly I'm trapped in this frame,
And it's all too much,
And her and I, and I and her, and then just me, alone again.

She calls out, but no one hears her,
The girl crying in my mirror.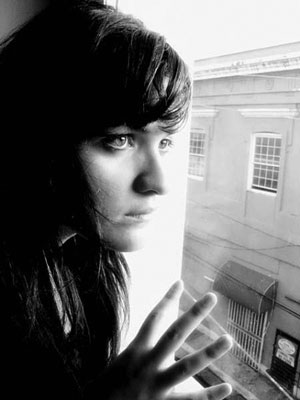 © Eveliz V., Bayamon, Puerto Rico