FireBird
May 22, 2012
The fire that gives the world its life
May also bring a dismal death.
It reaps the lives; a bloody knife
It also is a healing breath.

The Phoenix Bird brings harm to thee
A message saying "thee has sinned"
"Low and behold!" Turned like a key
Thou's courage and thy life has thinned.

And yet, a handsome beauty lies
Within: a gentle beast to tame.
A love: purring within the eyes
A warming, healing, gorgeous flame.

So flames may be evil and sweet
A scalding… or a healing heat.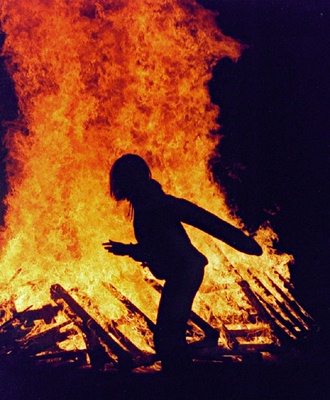 © Hali S., Robinson, IL