Through The Night
September 14, 2016
At the twelfth strike of midnight bell
I gently kick off and take the flight
Laying a path only destiny could tell
Among the tranquility of the night.
I hang up a bright shooting star
On every loving couple's sky.
Maybe it can heal all the past scars
Or never let earnest wishes die
Putting on flickering lights on the plane
That soar across the horizon veil
Every soul can let go of the pain
And home no longer a longing tale.
I want to place a diamond lens
In front of the placid moonlight
A thousand rays will refract then
Every heart deserves a halo white.
Stopping by at you window sill
To clip that bit of leaves thin
So next morn as you awake will
Sunlight can always shine in.
I arrange constellations into your name
Maybe our pain will be able to cease
The sky of stardust lights aflame
We might finally feel some peace.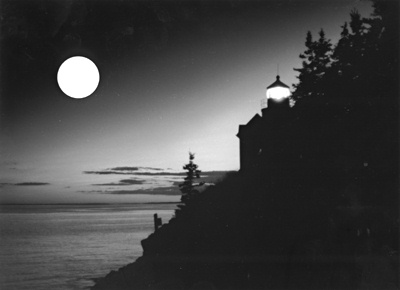 © Steve S., Marblehead, MA