Left Behind: The Kids
November 18, 2010
The greatest world-wide calamity since the beginning of time has struck and has shaken the world to devastation. Billions of people-adults, children and babies-have vanished from the face of the planet. No one knows what has happened to them, but they all have theories-aliens, Jesus, spontaneous combustion...

As the world attempts to rebuild and continue with life, while also ushering a one world government, four teens--each connected in their own way to the disappearances, and each connected to each other in a way--will have to band together to survive the end times.

Based on Jerry B. Jenkins and Tim Lahaye's young adult series, the Left Behind kids, this live action radio drama is filled with action, adventure, mystery and a little romance as the newly united Young Tribulation Force--or the Quad God Squad, as Ryan likes to them--has to learn to work together, despite their differences and survive as God's wrath reigns down on earth and as all supernatural forces are unleashed. With four seasons covering a time period of seven years and several continents, this series is a semi-accurate account of the end times soon to come once God raptures the Church.

While this series is an account of the Tribulation and Great Tribulation, it is not exactly an accurate one. This series is enjoyable and will give you slight insight into the Biblical accounts of the judgments and a Biblical account of Salvation is given; I recommend this series for anyone who enjoys post-apocalyptic movies.

But for an accurate account of the Tribulation, read John's Revelation.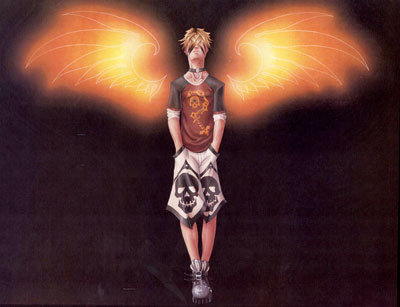 © Raul R., Monte Vista, CO