Number the Stars
January 22, 2021
Imagine you're a Danish girl living in Copenhagen. Imagine you're a Danish girl living in World War 2. The 1989 novel Number the Stars, written by award winning author Lois Lowry, tells the story about a young girl named Annemarie Johansen. Throughout Number the Stars, Lowry attempts to awaken each and every reader how often in moments of conflict, children grow up fast. The ignorance and innocence they once had, can turn into realization of how dangerous and challenging life can be. Annemarie and her family live in Denmark. The year is 1943, and German forces have invaded the land, inflicting fear on any Jews living there. One lesson the story suggests is that in times of ordeal one should not let fear change them, rather they should let it sculpt them into overcoming it.
From the beginning, Lowry explores the difficulty of understanding war when you are a child. Annemarie is very naive and unaware of her surroundings. Annemarie, her sister Kristi, and her best friend Ellen Rose cross paths with German soldiers on their way home from school. "Go home, all of you. Go study your schoolbooks. And don't run. You look like hoodlums when you run." (page 5). The soldiers interrogate the girls. Annemarie and Ellen both feel frightened, but they do not understand what there is to fear. Annemarie is still largely oblivious about the state of her country. Later, In bed, Annemarie considers how things have changed. She was starting to come to terms with the new life war had brought them, but not quite yet. Peter, Annemarie's uncle explains that Germans have been closing down shops owned by Jews as a way of tormenting them. Suddenly, Annemarie remembers that the Rosens are Jewish. She is worried about them, but relief hits her, once she remembers that Mr. Rosen is a teacher, not a shop owner. "It was only in the fairy tales that people were called upon to be brave, to die for one another. Not in real-life." (Page 26). Annemarie tries to make sense of her world in constant flux. Her family, the country she'd lived in, had changed. The loss of her older sister, was difficult for Annemarie to deal with. The introduction of fairy tales into the novel also connected
Annemarie's search for a balance between her bravery and her fears. The presence of fairy tales is symbolic of the contrast between the usually carefree world of childhood and the sobering world of adulthood and war. "It was hours later, but still dark, when she was awakened abruptly by the pounding on the apartment door." (Page 43). Suddenly, the war was at the Johansens' doorstep. Annemarie realized she had to face the fact that Ellen was in danger. Games, a big dinner, a sleepover, all things that would usually be fun, were poisoned by this realization. Ellen and Annemarie had something real to worry about. They were entering the world of adult knowledge, whether they liked it or not. Mr. Johansen knew he had to tell the girls the truth because it was important to their safety. Learning is part of growing up, but because of the war, the natural process of learning had been accelerated for Annemarie and Ellen.
The Johansens decide that Ellen and Annemarie would go to Uncle Henrik's house instead of to school. Mrs. Johansen announces that she would make the trip alone with the girls in order to raise less suspicion. Mrs. Johansen, Annemarie, Kirsti and Ellen take the train to Gilleleje, where Uncle Henrik lived. The girls enjoy playing in the house. "You have prepared the living room?" (Page 72). The faked death of an invented person named Great-aunt Birte caused a new issue to surface for Annemarie. She knew that her uncle and her mother were not telling her the truth, but she had no idea why. Her talk with Uncle Henrik illuminated several things for Annemarie. It was the first time that she had a direct discussion about bravery, a concept that had become significant to her. "No one answered. They watched Annemarie, and she realized that the officer was directing the questions at her." (Page 84). Lying is examined in the scene when the soldiers come to Henrik's house. They asked what was in the casket laying in the living room. Annemarie knew that she was lying to the soldiers, but she did it because she had to. Children are often taught that lying is wrong. Annemarie learns that the rules she had been living by were not as straightforward as they seemed. Annemarie's talk with Uncle Henrik earlier in the evening established that sometimes a lie is necessary, particularly if it is used to protect a loved one or yourself. It is difficult for Annemarie to accept this, but she begins to see how it can be true. There is nothing in the casket except blankets and clothing. Peter distributes the items to the people gathered, saying they will need them for protection against the cold. "So I will say goodbye to you now." (Page 92). Annemarie soon realized that Uncle Henrik would be taking the Rosens, and the others to Sweden in his boat. It becomes aware to her that she and Ellen are being divided. She must now accept that they are on different paths. With Annemarie's acceptance of their differences comes an acknowledgement that there are multiple worlds within the one larger world they all live in. Whatever were to happen to Ellen and her family, their happy lives had been changed forever.
Ellen's departure has a great effect on Annemarie. For the first time in a while, Annemarie cries. Annemarie is most concerned about her mother. The irony in this is that a role reversal has occurred. "The shape moved. And she knew. It was her mother, lying on the Earth." (Page 100). Annemarie helps her mother and takes care of her as best she can. The discovery of Peter's packet gives Annemarie an important mission. Now it is her turn to be brave. She will have to do what an adult would do under different circumstances. The trip is dangerous, and soldiers could mean trouble. Mrs. Johansen tells Annemarie to act like a dim little girl if she runs into any soldiers. this jumble of acting like an adult and a child is metaphorical for the struggle Annemarie has been facing. She is constantly being caught between the childhood and the adult worlds. "Then they were there, in front of her. Four armed soldiers." (Page 112). Four soldiers appear with a pair of dogs. Annemarie's mind rushes to what her mother told her. The soldier tears the packet open and tells her to stop her idiot tears; it is only a handkerchief. They leave her, still shaken in fear. "I wonder if I will ever see Ellen again." (Page 134). Annemarie returns to uncle Henrik's boat. Innocence turned out to be her best protection. Pretending to be a clueless child is an extreme form of what she and Uncle Henrik talked about. Yet again Annemarie sees that knowing little or nothing at all can make you safe. The encounter also shows that Annemarie is living in a world of extremes. One moment she is playing the role that her mother would, and the next she has to act like her little sister. Now that Annemarie has delivered the basket, order will be restored in Annemarie's life, too, as well as Uncle Henrik's. Annemarie decides to wear Ellen's necklace. Because the war is over, she can wear it without fear. This action is symbolic of Annemarie's belief that she and Ellen will again be able to live the same life. The Star of David is an echo of Annemarie's earlier fears. When she heard the psalm on the night of Ellen's departure, she was overcome by the bigness of the world. Annemarie felt that the stars could never be named. For the first time in a while, Annemarie feels like a little girl again.
Whether or not the Johansens will be able to move forward from this event is up to the reader to decide. Number the Stars portrays the importance of war in a moral environment. It becomes clear that Annemarie is a particularly pensive child, made more so by the environment she is growing up in. The recognition that grown-ups are affected by the events of life, an unusual recognition for a child, adds to Annemarie's sense of instability. For a young girl, this is a battle between admitting to the existence of fear and wanting to be brave. Lowry suggests that whether you are a young woman in Denmark, like Annemarie, or a young woman in general, the experience of living through war is universally difficult. That sometimes for many people the process of childhood is accelerated.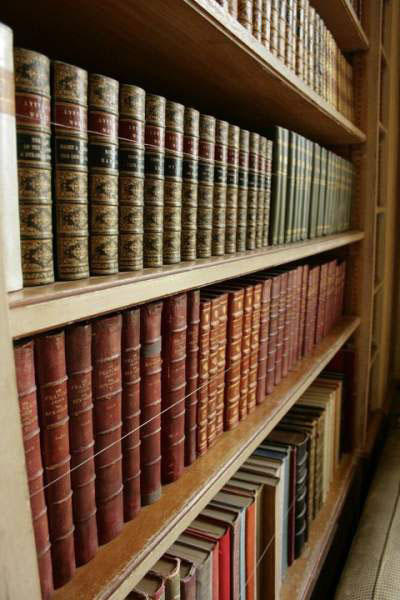 © Ainsley L. Waterford, MI