ARC Review: Witchshadow by Susan Dennard
June 11, 2021
Witchshadow is Susan Dennard's latest Witchlands series book. It centers around Threadsisters Safiya and Iseult, both half of the Cahr Awen. Iseult, a Weaverwitch, struggles with her powerful Void magic, while Safi, a rare Truthwitch, finds herself bound to Emperor Henrick with her magic cleaved from her. As they continue to struggle apart, Safi and Iseult only have one true fear on their minds; whether the other is safe.
I found the book truly heart-warming, with layers of friendship, loneliness, love, and finding one's identity to unpack. The way Safi and Iseult balance each other out was one of my favorite features to the whole series, but I found that in Witchshadow, I liked that Iseult was finding herself and that Safi was formulating her own plans without her logical Threadsister. Another fine feature was the way fantasy and semi-reality blended together so seamlessly. Like Iseult, some of us struggle to realize who we are and what our priorities must be. As she grapples with her Voidwitchery, she makes a few poor choices that ultimately lead to her diving into stasis, a Threadwitch feature that her Nomatsi tribe taught her. This stasis is dangerous and nearly gets her killed, but Iseult soon breaks free from it and finds that she doesn't have to use her Voidwitchery for bad. Instead, she uses it to free the Hell-Bards, and Safi, from under the Emperor's control.
Though Safi wasn't quite as intriguing to me as Iseult in this book, I still found her struggle with Henrick's battling sides just as gripping as Iseult's battle with her witch powers. Safi leads by emotion, and this was evident as she spent time with the Emperor, finding out that his mistress was actually his Heart-Thread. She struggled to cope with this fact and sometimes faltered in her resolve to take him down.
The side characters, however, didn't exactly carry my patience. I was committed to reading every chapter, but when something important was happening with the main characters, Dennard would sometimes force us into reading a chapter about the supporting characters. I liked Vaness and Vivia, but the others never really found my interest and I struggled to read those chapters I didn't like.
Besides that, the book reads seamlessly and you never want for fantastical features or doses of love and friendship. Susan Dennard really captured human emotion in her newest book and blended it perfectly with magical components that caught the reader's immediate attention and kept it for the duration of the book. It's rare to find authors who can capture such things and the fact that she did in a whole series marks her as one of the best authors out there. Dennard fans will not be disappointed with this newest installment.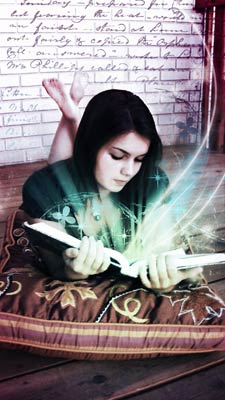 © Zuzanna C., Pheonix, AZ