ARC Review: Under a Starlit Sky by EM Castellan
August 1, 2021
Under a Starlit Sky by EM Castellan was nothing short of disappointing. Set in 1661 in the French Court of Versailles, the book meshed magic and history into one.
And also disappointment and hate.
Which is very frustrating since Castellan has such a beautiful way of blending magic and history seamlessly. Not only that, but she moves the story along so well.
But, alas, her writing style was not enough to save this book.
Though Philippe was not a character conceived by Castellan, I still hated the book for including him. I know that seems strange, but he ruined, amongst other things, what could have been a pleasant story. Not only did he constantly cheat on Henriette, but he also turned it around when she asked him not to see his lover, who was a Source named Lorraine, on her. Henriette, who always exhibited a pure love for her husband and a very understanding nature, would, in turn, always end up comforting him!
Not only did that area of the story annoy me to no end, but the Sun King, Louis XIV, was self-righteous and self-serving. He flaunted his affairs in front of his wife, Maria Theresa, and treated people as a means to an end. He, like his brother, dampened the story greatly.
And I know these characters were real, historical figures, and that it is not the author's fault they were so flamboyant about love affairs, but choosing to include these affairs in the book I felt ruined it.
But, this story did show real promise. Characters like Henriette I absolutely adored. She was positive and really, truly liked at court. I was glad she was the main character because somewhat shrouded historical figures like the wives of kings are not so thoroughly presented in history books. And I already displayed my adoration of magic meshed with history, so that was a high point. I liked Olympe too. She was someone who wanted her power as a magicienne to be just as equally represented as a males, and turned out to be a trustworthy friend to Henriette.
Away from the characters who so ruined the storyline, the world built in the book was beautiful but not always accurate. For example, the real Henriette never saw Versailles come to fruition since she died very early on. Inconsistencies like these did not necessarily bother me, but since the book had Henriette aiding Louis in the building of Versailles by being his Source of magic, I found that area kind of gray for me.
The magic in the book was very original, though, and not influenced by any form of history. But the storyline, though also very original, was droll. It consisted of Henriette falling very ill in the first few chapters and being replaced as the king's Source by Lorraine. Of course, she believed Lorraine is behind her worsening illness but finds out she is actually pregnant and it is messing with her magic. But he was still behind all the spells that had been going missing from grimoires. Though Philippe helps her figure out that Louis had set him up to do this in the end, he isn't reprimanded at all! Or even confronted! I was happy, though, that in the end Henriette convinces Olympe to help her with a spell that gives a Source the ability to control their dormant magic without a magicienne, and uses it to lock the mirrors in Versailles that Louis wanted to use to spy on his court.
The whole time, you always knew it was Lorraine, even if Louis was the mastermind, and I didn't like that at all. When I read books that consist of mystery and magic, I want to guess who is responsible, not know from the beginning!
I'm sorry to say that this book didn't have the flavor to become something great. I hate giving critical reviews, but there was really no way around it. In short, I would not recommend this book to anyone looking for a fun and interesting read.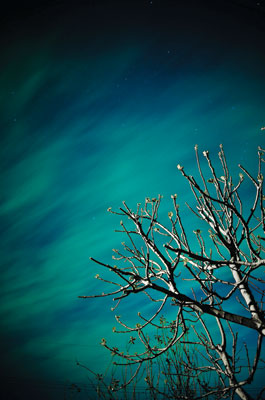 © Chyi-Dean S., North Tustin, CA